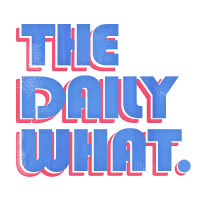 The Daily What
Appliance of the Day: 'Iron Can' is Your New Favorite Superhero
Here's the "Iron Man" remake you never knew you wanted.

Anders Wotzke and Michael Nixon created this parody called "Iron Can" over the past two years in their spare time. It was worth it.

According to the description:
Ultra Downy Jr. (now with floral scent!) stars as Tony Starch: Genius. Billionaire. Philanthropist. Can of fabric softener. After being pressured into revealing his secret identity, Starch attracts the attention of the nefarious Fabrice Crimp, leader of a cult of creased cottons who believes that since the world isn't flat, nothing should be.