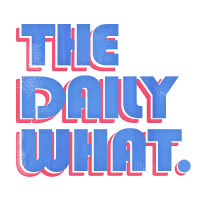 The Daily What
Crash of the Day: Bicyclist and Deer Collide on Camera
Cyclist Silas Patlove was riding towards Sausalito in California last week, when a deer jumped over the guardrail knocking him to the ground.

The entire thing was captured on video through his onboard Fly6 camera, which he uploaded to YouTube.

He says he suffered only minor injuries thanks to his helmet.

"Although I had a mild concussion with a bit of memory loss around the event, I am very grateful to have escaped feeling only a little banged up," he wrote. "I cannot speak to the deer's injuries."