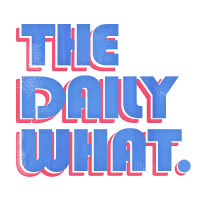 The Daily What
These Guys Have Taken a Funny Photo With Santa Every Year Since 2006
One day in 2006 these guys decided it would be funny to take a photo with Santa. This started a tradition and they started dressing up as a theme that fits each year. The best part about this is that it's clearly the same Santa. That's dedication.
---

2

2007: A Deliciously Attractive Year

---

---

4

2009 Saw a Lot of Mysterious Holes Cut Into Boxes

---

5

In 2010 They Picked Teams, Vampires VS Abs

---

6

2012 Was Sexy and They Knew It

Okay so they skipped a year....

---

Needless to say, this was the year they were on the naughty list.

---

8

2014 Was an Adventure Time

---

9

In 2015 the Festivities Awaken

Who knows what costumes 2016 will have in store?