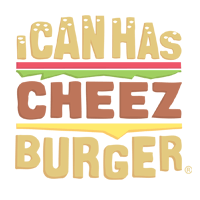 I Can Has Cheezburger?
Kind people, with kind hearts, helping our furry and 4-legged friends. This list will make you feel all warm and fuzzy inside -- thank you to those who treat animals with such kindness!
---

---

3

Man jumped into a river to save a drowning dog

---

---

---

---

---

8

Erik and Torvald, from Norway, notice a lamb drowning in the water and sprung into action

---

9

"My son has loved my cat since the day he was born. She tolerates that love in a way I never thought possible."

---

10

This fireman comforting a scared cat he rescued from a fire in Denmark

---

11

This elephant had the best day as he was taken around the zoo to meet other animals

---

12

A man rescued 4 puppies during a flood. Adult dogs were already on the top roof and were worried as they watched him save the babies.

---

13

A homeless man making a stray dog feel comfortable and loved

---

14

A woman helping a dog out of a flooded street

---

15

"I was feeling depressed and went out for a little walk and a smoke when I saw this and was instantly cheered up. Thank you, kind stranger!"

---

16

"A U.S. marine fed an orphan kitten found after a heavy mortar barrage near Bunker Hill during the Korean War."

---

17

It was so hot in Australia that koalas started to ask people for water. These kind cyclists couldn't be indifferent and stopped to help the thirsty koala.