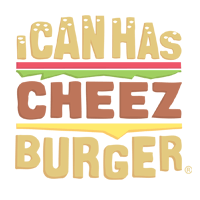 I Can Has Cheezburger?
Keep your loved ones healthy this weekend, and review these Thanksgiving safety tips for pets. You can find out more at Iamonitor.com.
According to Kit Darling, infection control coordinator at the Texas A&M College of Veterinary Medicine & Biomedical Sciences, your Thanksgiving food may cause your loved one an upset stomach or worse. "Some rich foods may cause digestive problems or pancreatitis," she said. "Do not allow your pets to ingest turkey skin or dark meat, turkey bones."

---

Turkey bones cause choking hazards and can splinter in the digestive tract, which could lead to an unplanned holiday trip to the emergency room.

---

Stick to their pet's typical diet by mixing a bowl of their normal food with lean, boneless and skinless pieces of turkey or ham. Fresh vegetables such as green beans or sweet potatoes will also make a great addition to your pet's Thanksgiving feast.

---

Make sure to avoid giving your pet any of the following foods, as it is toxic to them: garlic, sage, onions, grapes, raisins, macadamia nuts, chocolate, bread dough, or the artificial sweetener xylitol.

---

In addition, visitors can upset your pets, leaving them stressed or anxious during the holiday. A solution for this is to keep pets in a quiet room or crate with a treat or toy.

---

With so many visitors arriving and leaving, remember to remind your guest to close the door behind themselves and secure your pets from sneaking out! Just as a precaution, it's smart to have your pet microchipped and wearing an identification tag.

---

7

Thanks for reading and we hope you have a wonderful Thanksgiving!