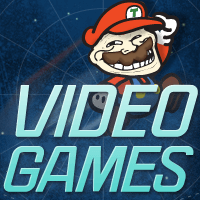 Video Games
Who Better to Play Batman: Arkham Knight Than Batman Himself?
I'M JUST GLAD I GOT IT ON CONSOLE BECAUSE THAT PC PORT IS GODDAMN TERRIBLE. I MEAN, REALLY. DID YOU GUYS EVEN HAVE A QA TEAM? WHAAAAAARRRRRR WERE THE BETA TESTERS? OH, THAT'S RIGHT, CONSUMERS ARE BETA TESTERS NOW. YOU KNOW, WHEN THEY BUY THE GAME AFTER RELEASE. WHAT AN AWFUL COMMENTARY ON THE STATE OF THE VIDEO GAME INDUSTRY. WHATEVER, LET'S JUST PLAY THE DAMN GAME.
OH YEAH, AND SPOILER ALERT.