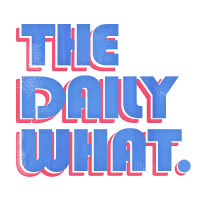 The Daily What
Russell Wilson wanted to shout his love from the Twitter tops with (more than one) #WomanCrushWednesday posts about Ciara. He searched desperately for the words to describe her beauty and settled on a mash-up of corny, poetic words from the first creative writing website he found.
1

Russ Loves Ciara So Much He Wrote Her a Generically Poetic #WCW on Instagram

---

Advertisement

2

But Wait... His Love is So Deep That He Posted an Evening Edition #WCW on Twitter

---

3

Oh... But He Forgot to Cite His Source

---

4

Because Apparently He Copy/Pasted the Parts That Sounded Good and Somewhat Accurate From the First Site of a Google Search

---

Advertisement

5

Even More Sad, He Didn't Even Use Google! He Says He Used Bing

---

6

And Then People on Twitter Made Fun of Him

---

---

Advertisement

---

---

10

But He Responded to the Internet's Reaction With a Good Save

Maybe he's not lazy, just out of his element. Or both! Probably both.