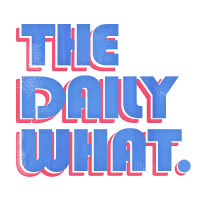 The Daily What
Brands are publishing their Super Bowl ads early this year. So, if you were only going to watch for the commercials, or you would like to actually take a break at the commercial break, look no further. Here are all the best Super Bowl commercials that are (already) available in one sleek collection.
1

This Ketchup Ad With Running Wiener Dogs Is the Most Majestic Thing You'll See All Day

Sure, this is a commercial for condiments but let's face it, we're only watching for the puppies.

---

Advertisement

2

Pokémon's Super Bowl Commercial Has Come Early and It's so Good

[sobbing]

Why can't Pokémon be real? Why isn't Go out yet?

---

3

Drake and T-Mobile's Super Bowl Commercial is Exactly the Type of Meta Genius We Expect From Drake

---

4

A Town Populated By Ryan Reynolds(es?) Is The Reason They Invented Automatic Emergency Braking

---

Advertisement

5

Liam Neeson Is All About the Future

And the future is.. I dunno, pixels? Motorcycles? Getting old and growing out of your long hair phase? Oh! A TV... right.

---

6

Lil' Wayne is Best Friends With George Washington

It makes more sense as part of the full commercial with Jeff Goldblum. Not a lot more sense but at least it's got context?



---

7

Willem Dafoe Is Marilyn Monroe's Hungry Alter Ego

---

Advertisement

8

T.J. Miller Has a Conversation With a Plastic Orange Slice

That orange slice is kind of mean-spirited.

---

9

Christopher Walken Knows the Importance of Socks With 'Pizzazz'

---

10

Even Steven Tyler Himself Finds This Disturbing

---

Advertisement

11

Amy Schumer and Seth Rogen Are Just Quoting Independence Day

So this is what they were getting all dressed up for.



---

12

Speaking of Beer, Helen Mirren Wants Everyone to Drink Responsibly

So make sure you do, jerks.