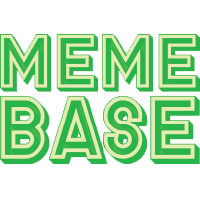 Memebase
If you're reading this, it's your lucky day. It doesn't matter which side you're on, at least some of these Tweets are guaranteed to fill you with rage. The hashtag #MillennialBillofRights is full of as many young people bemoaning their crushing debt as it is Baby Boomers parroting the usual "kids these days" complaints. Enjoy.
1

In This Corner, Weighing In At "When I Was Your Age I Paid for College With a Summer Job"... The Baby Boomers

---

Advertisement

---

---

---

Advertisement

5

And In The Other Corner, With a Record of Six Unpaid Internships, Around $30,000 of Student Debt and Dire Job Prospects, Millennials

---

---

---

Advertisement

---

9

Ok, Well This One Could Go Either Way

---

10

So Who Won? Well... Just Remember Boomers, Millennials Will Be The Ones Taking Care of You When You Get Old...er

If they don't make GenX do it.