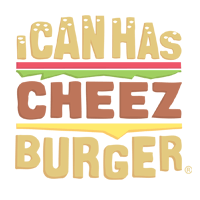 I Can Has Cheezburger?
Small Town In Russia Hires Cat Chief To Care For Local Stray Cats
It was an unusual job advert. Wanted: Cat chief. Location: Zelenogradsk, Russia: Duties: Tending to the town's approximately 70 stray cats. Some 80 applicants applied for the new role with the municipality in the small Kaliningrad town, which has also erected a cat statue and added a feline to its emblem in a bid to rebrand itself as Russia's foremost cat-loving community.
1

The lucky chosen candidate is Svetlana Logunova

The position pays 5,700 roubles (about $85) a month and includes some pretty snazzy perks. She not only gets a bike to help her get around to her wards, the job comes with a bright green blazer, bow tie, and stylish top hat, all as part of her uniform.

---

2

As to the town itself, for those who know about Zelenogradsk, it probably comes as no surprise that there is a collective love of cats among residents.

Cat statues, artwork, and the like are all part of the local scene. In fact, their central park features sculptures of stray cats and a big feeding dish. They are hoping their cats may become an attraction for visitors.

---

3

70 stray cats is a big job

Logunova is ready to take on the job, but knows it will take a lot more hands than just hers to look after the 70 or so cats about town. "I alone cannot care for every single one and a helping hand would go a long way," she told Times of India. We're sure some of the other city residens will offer to come by and help out.

---

4

Take a look at her daily routine: