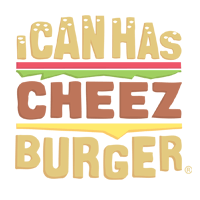 I Can Has Cheezburger?
19 Profound Life Lessons From Your Favorite Bear In Honor Of Winnie The Pooh Day
"What day is it?" "It's Winnie the Pooh Day" squeaked piglet - our favorite day! Happy 'Winnie the Pooh' Day! Today we honor our favorite bear with 19 profound quotes by the brilliant A.A.Milne.
---

2

Lessons on trusting your ability to deal with anything

---

3

Lessons on finding joy in the little things

---

4

Lessons on individuality

---

5

Lessons on self-sacrifice

---

6

Lessons on unselfishness

---

7

Lessons on the importance of the little things

---

8

Lessons on what's truly important in your life

---

9

Lessons on knowing by simply being

---

10

Lessons on not overthinking

---

11

Lessons on being present

---

---

13

Lessons on comfort zones

---

14

Lessons on the difference between knowledge and understanding

---

15

Lessons on knowing that you don't need anybody else to complete you

---

16

Lessons on the pros of not micromanaging everything

---

17

Lessons on the futility of worry

---

18

Lessons on the value of dreams

---

19

Lessons on clearing your mind of all thoughts