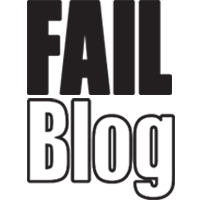 FAIL Blog
"Man in Tree" climbed the tallest tree in downtown Seattle, WA and would not come down. His reasons are known only to him. He became an instant sensation on the internet and people have been glued to his ongoing saga, as well as using this as an opportunity to grow their skills in the realm of tree related puns.
Man in Tree has thrown apples, pinecones and other objects at medics and police to keep them away. He will not come down.

---

Advertisement

2

The Authorities Have Commented

---

3

And the Reactions Begin

---

4

At Some Point, He Ran Out of Things to Throw and Stripped Many of the Branches From the Tree

---

Advertisement

---

---

---

Advertisement

---

---

10

And, Of Course, a Few More Puns

---

Advertisement

11

And So Far, He's Still Up There

Here's hoping he manages to climb down safely, if he ever does.