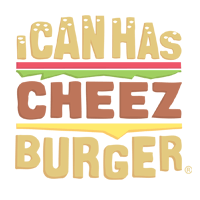 I Can Has Cheezburger?
We've compiled some of the best photos we've seen as well as plenty more from Dronestagram and the Skypixel photo contest to show off just how stunning drone photos can be. Get ready to pick your jaw up off the floor. Via: Boredom Theraphy
1

The path of camels across the sands

This image by Abdullah Alnassar shows camels crossing through the sand dunes of Saudi Arabia. The shadows of the animals stretch out across the dunes as they make the trek.

---

2

Bathing Hippos In Tanzania by Zekedrone:

---

The Grand Prize winner of 2017's Skypixel awards shows a lone polar bear leaping across the icy landscapes.

---

4

Sheep Herding by Photographers World: these sheep are lined up perfectly!

---

5

Two Dogs, Two People, and Four Shadows by Qliebin

---

6

Fishing Boat In Vietnam by Trung Pham: At first glance, you might think you're looking at a gigantic jellyfish, but it's actually a fishing net

---

Luke Bell, a Cape Town-based videographer and photographer, said he took this photo on a cold, early morning in South Africa on a farm near Stellenbosch.

---

Aerial views from drones are great, there's no denying, but what about throwing a winged marvel into the mix too. This magnificent bird doesn't seem even mildly put out by the drone buzzing around in its airspace.

---

9

Raising ducks by the river

In the skies above Vietnam, a drone captures ducks being raised by the local farmers. A mass of white ducks relax on the peaceful riverways while the farmer works.

---

In the early hours of the morning, in Newfoundland Canada, a professional drone photographer sent his drone up to see what he could see on the waters. A fishing boat approaching the shore is flocked by seagulls, no doubt trying to snag an easy catch of their own.