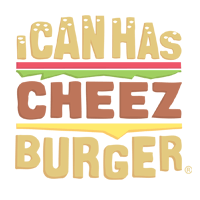 I Can Has Cheezburger?
The Story Of Edna, The Cat Adopted By The Fire Department Who Were Sent To Get Rid Of Her (10 Instagram Posts)
When the San Francisco Fire Department (SFFD) received an anonymous complaint which led to an effort to remove the cat, they decided to adopt her instead. Edna, the beautiful tortoiseshell cat, now has an Instagram and has gained a following of nearly 40,000 in the past few days! She has supporters all over the world, as far away as England and New Zealand!
The fire department took Edna when she was just a stray kitten 4 years ago, the department had been asking the public for their help to fight for Edna to stay, as an "investigation concluded that having the cat compromised the sterility of supplies and equipment within the ambulances.
Luckily, a member of the Ambulance Deployment Facility has volunteered to adopt Edna! The volunteer even updated the fire department about Edna's new life at home which has now been posted to her Instagram handle. Check out the crazy and eventful life of Edna in the Instagram posts below:
1

'Found this oldie of when I was young. #throwback'

Edna when she was first found!

---

2

'Getting my bronze on.'

---

3

'Let me tell you bout my best friendssssss'

---

---

---

6

'Happy #nationalcatday to our station angel'

---

7

'She made it to print!!'

---

8

'THE DEPARTMENT IS STILL EVICTING EDNA TODAY! 5yrs of unwavering love and support and they still are kicking her out.'

---

---

"She is doing pretty good. She's eating, cuddling, napping, eating, more cuddling, more napping, using the litter box right away (thank goodness), watching Law & Order and the Westminster Dog Show on the bed, but I don't think she was a big fan of watching the dog show ??. Truly happy that she seems to be handling this pretty well so far. She's a very resilient kitty!"