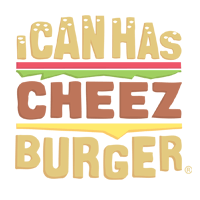 I Can Has Cheezburger?
Photographer Shows Chubby Cats Are Adorable By Taking Pawsome Fat Cat Photos
One Toronto photographer has noticed that chubby cat cuteness has been underappreciated and decided to change that for good by capturing their charm in the fat cat pictures series. Pete Thorne's project, Fat Cats, puts the chubby kittens at the spotlight and delivers truly adorable cat portraits which will not leave you indifferent, for sure. Just one word of note before you start watching this cute gallery below: please try to resist and not do it to your pet cat. Chubby cats are adorable but it's not the healthier condition real cat should be in. Note that many of these cats on the fat cat pictures series are already on diets. However, the topic of this article is cuteness and not health, so we'll focus on that.
---

---

---

---

---

---

---

---

---

---

---

---

---

---

---