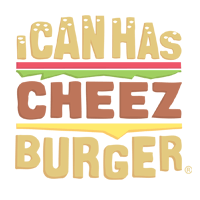 I Can Has Cheezburger?
11 Times Big Cats Behaved Exactly Like Small Kitties
When it comes to the cat world, whether they are big or small, they're silly behavior and intricacies will always make us laugh. Wild cats are just as sneaky and nimble as house cats and they are just as agile if not more so. But every large cat started off as a kitten and they are just as cute all grown up.
---

2

They're all obsessed with belly rubs

---

3

He can't wait to get that treat

---

4

The bigger the cat, the more cuddles it needs

---

5

Getting all that Vitamin D

---

6

Like small cats, big cats still hate being in the water.

---

7

How did you even get there

---

8

A kitten stuck in a Lion's body

---

9

He will nap in your favorite spot

---

10

He knows how cute he is and he's putting it on display

---

11

He seems to be in enjoying that car ride very much