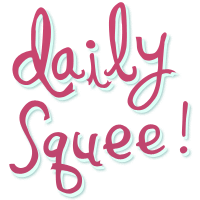 Daily Squee
Squee Spree: Alpaca Wins!
Congratulations to our latest wooly winner of Squee Spree, the alpaca! With its small stature, fluffy fiber, and overall friendly demeanor, it's not a surprise that it was capable of taking the latest title. The cuteness ranking of the llamas, however, is nothing to spit at. They were not far behind in this fluffy race to the finish.
Congratulations and thank you to all who participated!