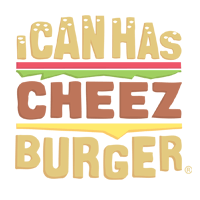 I Can Has Cheezburger?
A New Book Explores The Charming Phenomenon Of Homemade Cat Ladders in Switzerland
Outside cat or indoor cat, felines always come and go as they please, and as devout cat loving citizens the residence of Bern, Switzerland have decided to help their furry friends move about more easily – by building cat ladders. These sometime hand-made, sometimes purchased ladders vary in shape, size, and function, but their primary purpose is to let wandering cats climb up, relax, and enjoy the view. Some even lead into people's windows to out furry feline friends can sit in the frames and enjoy the view. Swiss graphic designer and writer Brigitte Schuster decided to base her fourth book ('Swiss Cat Ladders') on analysing this act of kindness that drew the people of Bern and their cats closer together. The photo-forward book, which is bilingual in English and German, also includes diagrams and explorations of the broader cultural meaning of the ladders. Swiss Cat Ladders is expected to print in September 2019. Pre orders can be placed at the bottom of this web page.
Via: Thisiscolossal