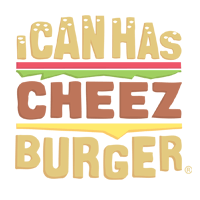 I Can Has Cheezburger?
Rescued Owl Wouldn't Stop Hugging The Man Who Rescued Her
When Douglas "Doug" Pojeky, president of Wild at Heart Rescue., Mississippi, treated the great horned owl named GiGi from a near-death experience, a strong bond was formed. And when Pojeky went away to visit his family in Michigan, he was clearly missed. Upon returning back to work, he immediately went to check up on GiGi. GiGi slowly walked up to him, gave him a hug, and wouldn't stop.
GiGi was in critical condition after receiving serious head trauma, thought to be related to a car accident. She was then taken to the Wild at Heart rescue facility where she met Pojeky.

---

2

"birds of prey whisperer"

Pojeky is known as the "birds of prey whisperer" at Wild at Heart, so it came as no surprise to the rest of the team that she took to him.

---

Thankfully, after a few weeks of treatment, GiGi was able to get back on her feet and is now well.

---

When Pojeky returned back to work after spending time in Michigan with his family, Gigi was clearly glad and at peace to have him back. You can feel the gratitude and love she carries for him.

---

She just couldn't stop hugging him, definitely trying to thank him for all the love and care she received at Wild at Heart.

---

6

Thank you Wild at Heart, and thank you Douglas Pojeky