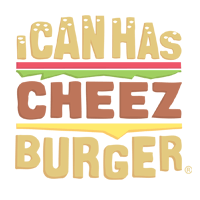 I Can Has Cheezburger?
Cheezburger Loves to See You Happy!
Cheezburger is teaming up with the United Nations Foundation and Grammy Award-winning musician Pharrell Williams to celebrate The International Day Of Happiness. The pursuit of happiness is a truly universal human endeavor because who doesn't want to feel like "room without a roof"? Find out more on the Cheezburger blog, tell the world what makes you happy and join in on this global celebration.
Be sure to share your #HappyDay! We'll be celebrating right here on I Can Has Cheezburger all day long!