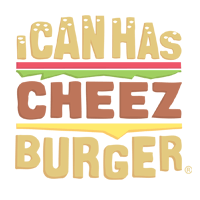 I Can Has Cheezburger?
Here's Your Weekly Dose Of Cute! (#26)
We scoured the internet to bring you the cutest animal pictures and gifs of the week! Bringing you cuteness every week - stay tuned for next week's dose! If you missed last week's dose, and you need a cuteness overload, check out last week's here!
---

2

"Red Panda eating grapes"

---

3

"My wife took some photos of her sister's kittens."

---

4

"Otter wants their human to hold their paw for comfort"

---

5

"This walrus had the cutest reaction to getting a birthday cake ever"

---

---

---

---

9

"JUST LOOK AT HER FACE!"

---

10

"Rescue Armadillo playing with his toy"