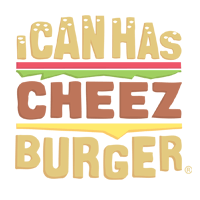 I Can Has Cheezburger?
Happy Caturday everyone! Be sure to take in all the delicious cat memes, stuff yourself into a cardboard box entirely too small for you, and claw up the furniture (even though that scratching board is less than a foot away)! Caturday goodness is here to feed your hungry soul! Caturday was, and continues to become a larger phenomenon. We've seen from sports games to coffee shops, Caturday has become a worldwide sensation. But some people may have taken it a liiiitle bit too far. Someone decided to create the story of Caturday as an expansion to Dungeons and Dragons role-playing game. Though I am very interested to hear about the history of Caturday from a fantastical perspective.
Kick your Caturday into high gear with some of our funniest cat memes we could come up with while balancing a spoon on our nose.
---

Advertisement

---

---

---

Advertisement

---

---

---

Advertisement

---

---

---

Advertisement

---

---

---

Advertisement

---

---

---

Advertisement

---

---

---

Advertisement

---

---

---

Advertisement

---

---

---

Advertisement

---

---

---

Advertisement