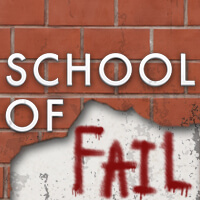 School of Fail
Are Chimps Trying to Make Fashion Statements?
t's a trend that's taken a troop of chimpanzees by storm: a blade of grass dangling from an ear. The "grass-in-ear behavior," as scientists have termed it, seems to be one of the first times that chimpanzees have created a tradition with no discernible purpose -- a primate fashion statement, in other words...

"Our observation is quite unique in the sense that nothing seems to be communicated by it," says study author Edwin van Leeuwen, a primate expert at the Max Planck Institute in The Netherlands.