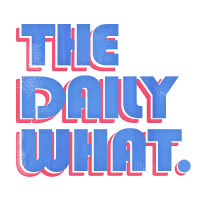 The Daily What
WTF of the Day: Psychopath Massacres 920 Chickens With a Golf Club at a Foster Farms Chicken Ranch
At least one person broke into a Foster Farms chicken shed in Fresno County this month and used a golf club to kill 920 birds, officials said Tuesday.

Deputies arrived at the facility in Caruthers, southwest of Fresno, Sept. 20 and found that an intruder had pulled back a fence to gain access to the shed, the Sheriff's Office said in a news release. It said the intruder killed hundreds of chickens with a golf club "and possibly another similar type instrument."

Detectives are looking into a motive, but "whoever did something like this is pretty sick," Curtice said. "It would take a long time to do it…. People should be alarmed at something like that.
You can see the full news story below:
We have exclusive footage of the perpetrator:
Just wait until we find the suspect and he receives his punishment for this insane act of animal cruelty. U WOT M8