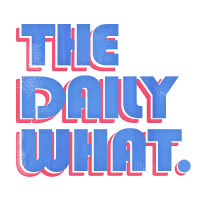 The Daily What
Joyride of the Day: Man Steals Cop Car and Streams It Facebook Live
Hey, if you're going to steal a cop car, why not share the experience with your friends?
Police arrested John Pinney, a Tulsa resident, who stole a cop car and streamed the joyride on Facebook Live on Monday night. Pinney's friends and followers got to join in the fun of stealing a patrol car, engaging in a high-speed police chase, and singing along to the radio without the added stress of breaking the law.
Oklahoma's News on 6 reports that Pinney simply walked up to the unlocked patrol car, opened the door, and took off.
News On 6 continues, "Tulsa police sergeant Steve Stoltz said a woman called 911 and told the dispatcher a man got into a police car near 5th and Denver, asked if she wanted a ride, then drove off when she said no."
Presumably, when this woman declined to be Pinney's audience, he turned to the officer's iPad, where he logged onto Facebook and proceeded to bring officers and followers on a 30-to-40-minute, 120-mile-per-hour car chase.
Stoltz "Liked" Pinney's approach to expediting police procedure.
"I would encourage every criminal out there to Facebook Live their crimes so that we can catch you a lot easier," said Stoltz. "Use that Facebook Live at your trial to get a better conviction."
According to News on 6, Pinney was arrested "on nine complaints, including eluding, resisting arrest, and possession of a firearm by a felon." Thanks to Facebook Live, we'll be able to relieve these crimes over and over again.