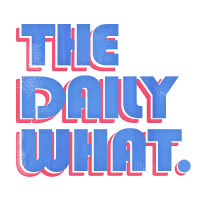 The Daily What
Shot of the Day: Check Out This Compilation of the Best Shots in Movie History
You miss 100% of the shots you don't take. So YouTuber Jim Casey complied the shots that worked out.
In his video "The Most Beautiful Shots In Movie History," you can see the most beautifully constructed shots of all time, and man, is it relaxing. With shots from Star Wars, Casablanca, Gone With the Wind, Days of Glory, The Shining, and more, you're sure to see some of your favorites in here, and you might even leave with a new appreciation for the craft that went into them.
Also, check out part two, which opens with a clip of Orson Welles' saying, "I thought you could do anything with a camera that an eye could do or the imagination could do. I didn't know there were things you couldn't do." These videos prove him right.
So chill out with these two videos and the some of the most impressive shots in history.