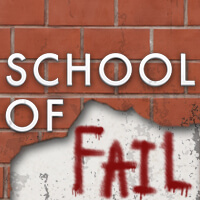 School of Fail
Two More Planets May Exist Out Past Pluto in Our Solar System
Via NBC:
"Planet X" might actually exist — and so might "Planet Y."

At least two planets larger than Earth likely lurk in the dark depths of space far beyond Pluto, just waiting to be discovered, a new analysis of the orbits of "extreme trans-Neptunian objects" (ETNOs) suggests.

Researchers studied 13 ETNOs — frigid bodies such as the dwarf planet Sedna that cruise around the sun at great distances in elliptical paths.