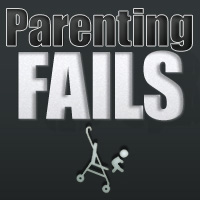 Parenting
Controversy of the Day: Photo of Kids Climbing on Vietnam Memorial Infuriates Internet
An artist named Matthew Munson was snapping some photos around Washington, D.C. when he happened to catch some kids using the Vietnam Women's Memorial as a jungle gym.
He posted the image to Facebook this week, and it has since sparked a heated debate online.
"I managed to take some decent photos and even a very powerful one of two little brats climbing over war memorial right in front of a veteran," he wrote in the post.
Munson says the vets all appeared "hurt" as they watched the debacle, and he thinks the parents are to blame for this sign of disrespect.
"Certain memorials and statues are more positive and welcoming to kids and parents expressing their freedom and good vibes, other memorials (this one) focuses on the tragedies of war and how certain groups of people played a big role in helping others recover from it," he said. "Having children step all over a wounded warrior is not an appropriate way to express the freedom our veterans fought for, in my opinion."
Commenters on the post are taking both sides, some are horrified and others think everyone is blowing this out of proportion.
Here are a few opinions from Facebook:
"I love the pic with the kids: Speaks volumes to what we fought and fight for." – Pipal Tri.


"Take those damn kids to Disney Land and not to a place of remembrance." – Jill Kin


"They are just kids, and it's just a statue. People invest way too much into idols and memorials." – Stephen Budzash


"The level of disrespect that ensues towards or vets both alive and dead, their memorials. is sicking… and parents allow this to happen." – Justin Burkhardt
The statue was unveiled in 1993 and is dedicated to women who served the country during the Vietnam War, many of whom were nurses.