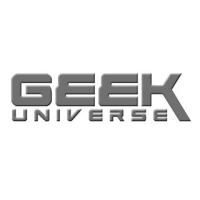 Geek Universe
Han Solo Has a Wife, and It Isn't Princess Leia
The latest issue of Marvel's Star Wars comic (which is 100% confirmed canon, by the way) dropped a huge bomb: Han Solo has a wife. Or something.

This may well be a "Mrs. Reynolds" situation, where all is not as it seems and she isn't really be his wife, but as far as we know, she's the real deal. Whoever she is, she seems to feel a really strong sense of ownership over Han. Check out what she said about him when she was first introduced back in issue four:




We'll have to wait for issue seven to see how this reveal plays out; maybe they're divorced? They're definitely at least estranged. Either way, the comic takes place right after the events of A New Hope, so Sana Solo will definitely have an effect on the way I perceive Han in episodes V and VI.