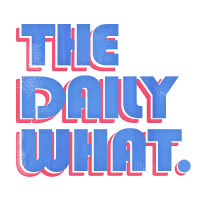 The Daily What
So, Rob McElhenney from It's Always Sunny in Philadelphia Will Direct That Minecraft Movie.


Well, in a weird turn, Mojang has announced the director for that Minecraft movie.

Rob McElhenney, one of the creators and stars of FX's It's Always Sunny in Philadelphia will go behind the camera and direct whatever in the heck the Minecraft movie will be.

Interestingly, according to his IMDB page, McElhenney has only directed three episodes of Always Sunny, one short movie with Danny DeVito and a TV movie called Pariah which hasn't even aired yet. That seems like a big brand to hand off to such a small resume.

Oh, he's also the guy who gained an extra 50 pounds for the TV show because he thought it would be funny.


Even though we've known about the movie for over a year, there's been little in the way of details circling the production. I guess they'll now get to work in figuring out how to possibly make a movie from Minecraft.

There will probably be a pickaxe.