You know you get thirsty from all that yoga you do, so why not rehydrate with a nice frosty beer?

That's what the über yoga clothing store Lululemon wants you to do anyway.
According to the apparel giant's Instagram account, the beer will come to the Seawheeze Half Marathon, which is apparently something that happens in Vancouver.

They're calling it the 'Curiosity Lager' and, according to the New York Daily News want it to be seen as a craft beer.


Canadian yoga retailer Lululemon has teamed up with Vancouver's Stanley Park Brewing to launch a limited-edition craft beer called Curiosity Lager, made with chinook and lemon drop hops for a "crisp, cold beer."

The limited edition beer — only 88,000 cans will be produced — will be served at the 2015 SeaWheeze Sunset Festival and Half Marathon in August in Vancouver and line liquor store shelves across Canada later this month.


Drunk yoga is something most of us are familiar with.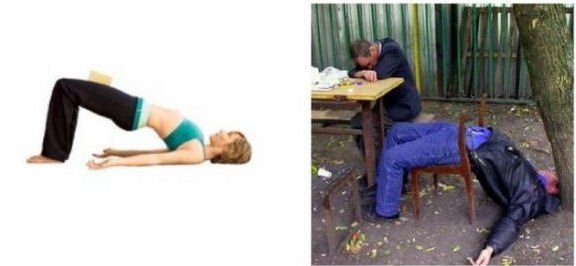 This whole thing seems just like something to get dudes more interested in yoga, like when they unveiled their "Anti Ball-Crushing" Pants, which "gives you and the family jewels room to breathe."

Luckily for you, there's cheap, probably better, beer all around us!