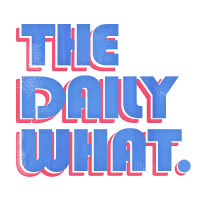 The Daily What
Home Alone's the Wet Bandits, later renamed the Sticky Bandits, are two of the most recognizable burglars in movie history. What with their brains and trademark flooding of basements, the two were infamously outsmarted by a child on two separate occasions. In both cases, the Wet Bandits, true to their name, were sent up the river.
But what crimes did they really commit?
According to one bored law student, quite a few. While studying for the bar over holiday break, Steve Cady used Home Alone as a case study to memorize some laws and determined just what crimes Harry and Marv committed in the first film.
Here are the big ones:
1

Conspiracy to Commit Murder

Because Harry and Marv discuss the robberies beforehand, guess what, they are conspiring to commit it. Not good.

---

This one seems the most obvious because they are burglars by trade. However, even though Harry breaks in with a crowbar, he has a right to a fair. Kevin turns into judge, jury, and potential executioner by lighting his head on fire.

---

3

Defense of Property/Defense of Self

Kevin might see himself sent to juvie for some of these movies. His tactics are questionable, but they do get results.

---

4

Attempted Voluntary Manslaughter

Well, Harry does say he's going to rip off his fingers and eat them or something.