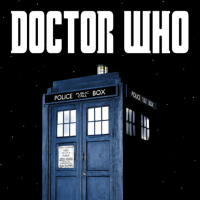 Doctor Who
Doctor Who is Returning to The Big Screen
In a special event leading up to the Series 9 premiere, Fathom Events is hosting another Doctor Who screening in theaters. The episodes in question are Dark Water and Death in Heaven the two-part finale of Peter Capaldi's premiere season. The man rocks:




The episodes will be shown in RealD 3D with the brand new Dolby Atmos sound system (where available). But you should be super hyped for The Doctor's Meditation a special prequel to the Series 9 premiere. There will of course be plenty of behind-the-scenes with Peter and his companion, Jenna Coleman.




The special screening is set for September 15th and 16th, and tickets will go on sale on July 31st at Fathom Events.