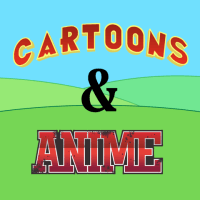 Cartoons & Anime
News From D23: New Posters, News and a New Movie!
The annual D23 Expo is underway in Anaheim, and Disney has had lots of great news and trivia to share about their upcoming films:


-Toy Story 4 will exist outside of the main Toy Story trilogy, and will be focused around a love story between Woody and Bo Peep
-Rashida Jones will co-write Toy Story 4
-Ginnifer Goodwin (Once Upon a Time) will star alongside Jason Bateman in Zootopia
-Shakira will also voice a character in Zootopia named Gazelle. She will also be performing an original song for the film
-Zootopia's DMV will be staffed by sloths. And I thought my DMV was slow!
-Gigantic, Disney's take on the classic Jack and the Beanstalk will be set in Spain during the age of discovery. It will be directed by Tangled's Nathan Greno, and the team behind the songs of Frozen, Kristen Anderson Lopez and Robert Lopez, will head up the music.
-Moana, Disney's first film about a Polynesian princess, will take place roughly 2,000 years ago, and feature Moana on a journey with the god Maui, who will be voiced by Dwayne the Rock Johnson.
-Samoan born musician Opetaia Foa'i will work alongside Disney veteran Mark Mancina, Dave Metzger, and composer Lin-Manuel Miranda to produce the film's music. Here's a sample of his Foa'i's music:
-The Pacific Ocean will be a character in the film, and will be able to express emotion much like the magic carpet in Aladdin.
-Diane Keaton and Eugene Levy will star as Dory's parents, Jenny and Charlie in the Finding Nemo sequel, Finding Dory. Albert Brooks returns as Marlon and Nemo will now be played by Hayden Rolance. The original Nemo, Alexander Gould, is too old to return as Nemo.
-Finding Dory will take place six months after the original. Dory is living with Nemo and Martin, but needs to find her family.
-Ed O'Neill, Ty Burrell, and Kaitlin Olson will voice three new characters: Hank the curmudgeonly octopus, Bailey the beluga whale, and Bailey the whale shark who thinks she's a whale.
-A new film called Coco inspired by the Day of the Dead from the team behind Toy Story 3 is in the works.
-Coco will tell the story of twelve year old Miguel and his family as they explore their history and culture.