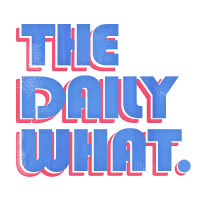 The Daily What
Sad of the Day: Baltimore's Batman, Who Dressed Up and Visited Children's Hospital


Lenny B. Robinson, known all over as the Route 29 Batman, tragically died Aug. 16.

The 51-year-old businessman was on his way home from a car show when he has some car trouble, pulled over and was then hit by an oncoming vehicle.

According to The Washington Post:


Robinson had just stopped at a gas station, where he met a family whose children were interested in his custom-made car, Maryland state police in Hagerstown said. Robinson gave the kids some superhero paraphernalia before leaving about the same time as his new acquaintances. When they saw him pull over, they did the same and witnessed the 10:30 p.m. accident, state police said.

Robinson was having engine trouble and stopped "partially in the fast lane," according to a state police news release. He was checking the engine when the Batmobile was struck by a Toyota Camry. The Batmobile then hit him. Robinson was pronounced dead at the scene.
He had made a name for himself, dressing up as the Caped Crusader and visiting sick children in hospitals, handing out Batman paraphernalia to those who needed some inspiration.

It's the really sad loss of a man who spent much of his own free time and money trying to lift the spirits of children.