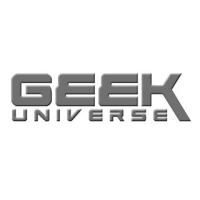 Geek Universe
Nerd Alert: Today is Harry Potter's Son's First Day at Hogwarts
Hop on the Hogwarts Express to feels-town, because according to author JK Rowling, today would be Harry and Ginny's son, James S Potter's first day at Hogwarts.




I can't control them; it's too sweet! If you're also headed off to Hogwarts today, give him a shout:




Er, or maybe don't. And if you're unlucky enough to be headed back to muggle school today, remember this:




Good luck out there.