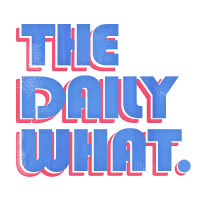 The Daily What
Dating of the Day: Oscar Mayer Released a Tinder-Like App For People Who Love Bacon


Oscar Mayer just released a dating app, that looks very similar to Tinder, for people who are really fond of bacon

So it's basically just Tinder.

Insisting that it's a very real dating app, the cold cuts and meat production company has launched a website and rolled out the swiping app.

It's location based, so you'll have to tell that meat factory where you are at all times. But it comes with something called a 'Sizzl-meter'. Here's what they say about it on their FAQ


Q: How does the "Sizzl-meter" work?

A: Good question. Holding down the Sizzl-meter on a user's profile indicates your level of interest. The longer you hold, the more Sizzl you feel for them.
So romantic.

There's even a way to report people who don't love bacon!


Unfortunately, only iPhone users can currently find their true bacon lovers.