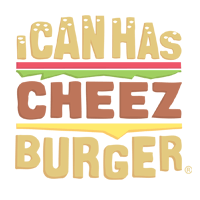 I Can Has Cheezburger?
Chewy is back at it with the most caring and thoughtful customer service. You may recall a story from earlier this year where Chewy sent heartwarming message to a woman who was grieving the loss of her beloved cat, well, this story is just more confirmation as to what we already know -- Chewy has the best customer service.
Joseph Inabnet, reached out to the food retailer when he no longer needed an unopened bag of dog food. Inabnet had just put down his beloved pug, Bailey, and asked Chewy he could return the unopened food. Not only did Chewy refund him the entire amount (without asking for a return), they asked him to please donate the food to a local shelter instead.
And just when you think the story has ended, Joseph gets an unexpected message in the mail.
1

A beautiful oil painting of Bailey, by artist Sharon LaVoie Lamb, and an thoughtful note from Chewy:

---

Advertisement

---

3

Joseph was so touched by the gesture and posted about it on Facebook

---

---

Advertisement

5

After posting the message of Facebook, other users shared their experiences with Chewy

When the Stack family lost their 6-year-old Great Dane, Jack, they called Chewy in the afternoon to ask if they could return the 60 pounds of dog food that was delivered just the day prior and end automatic deliveries.

---

6

And by that every night, they received a refund, asked the Stack to donate the food to a local shelter and sent flowers of condolences.

If that isn't the definition of excellent customer service, we don't know what is.

Thank you, Chewy.