Words can have so many meanings.

It's something that possibly should have been thought about when Meryl Streep and others from the upcoming film Suffragette posed for the cover of Time Out London's photo shoot.

The film portrays Streep as Emmeline Pankhurst, a British feminist and leader of the suffragette movie there. Though the shoot was obviously to promote the movie, it's prompted some rather negative reactions.


The Sept. 29 issue of Time Out London features Streep and her co-stars wearing T-shirts emblazoned with Pankhurst's famous quote, "I'd rather be a rebel than a slave." While Carey Mulligan, Romola Garai and Anne-Marie Duff also also appear wearing the shirt, Streep — who appears alone on the cover and rejected the term "feminism" in favor of "humanism" in the accompanying Time Out interview — is facing the bulk of criticism.


So, clearly, this quote would work fine in England, but across the pond, it has an entirely different connotation. It pretty much reflects what would have been the belief of confederate soldiers and essentially comes out in favor of slavery under that reading.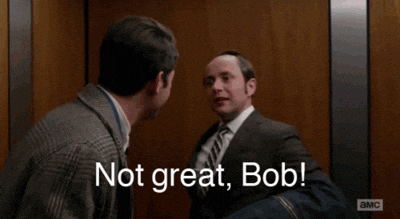 As is so often it's wont, Twitter wasn't havin' it.


Meryl Streep has to know better. And if not, her publicist should have.

— deray mckesson (@deray) October 5, 2015
You know there was a black intern sitting at the back of the room during this photo shoot just shaking her head. pic.twitter.com/EJtPrErkST

— Saeed Jones (@theferocity) October 5, 2015
I just feel that one person should have maybe been like ok y'all instead of that quote, how about we go with literally anything else

— Hanif Abdurraqib (@NifMuhammad) October 5, 2015
I respect Meryl Streep, but she is a privileged White woman wearing a t-shirt with the word "slave." Stop with the shenanigans y'all.

— ReBecca Theodore (@FilmFatale_NYC) October 5, 2015
I love Meryl Streep, but she should have know better. This shirt is all kinds of problematic. pic.twitter.com/YD3RCUsTBj

— Dominic Mitchell (@dominiclm_) October 5, 2015


Maybe the movie will be better than the promotion.