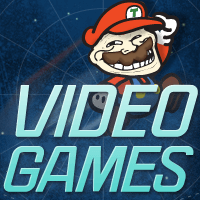 Video Games
Club Nintendo's Successor Coming in March 2016 as Part of New Multi-System Accounts
Now that Nintendo is expanding their IP to include mobile games and theme parks, they've unveiled a new service designed to integrate your experience across all your devices. It also replaces the Club Nintendo rewards program.

The new system, Nintendo Account, will let users create one account across all of their Nintendo devices and programs. Users will be able to log in with existing social media accounts, which Nintendo believes will make remembering your account easier. You will also be able to log in with your existing Nintendo ID (if you don't want your Facebook friends knowing how much you play Animal Crossing, I assume). It also features a rewards program that functions much in the same way Club Nintendo did (RIP):

Whether you have played the software for dedicated game systems or our applications for smart devices, you can earn points that can then be used on our dedicated game systems or on smart devices.Naturally, you can also earn points by purchasing software.With the new points, you can obtain digital add-on content, which will make the game you are playing even more fun, original merchandise or a coupon, which can be used as a discount for new software.

Within your Nintendo Account, you will also find a membership service, My Nintendo, which will serve as a bridge between smart phones and Nintendo consoles, as well as theme parks, movie theaters, and other IRL outlets. The first service coming to My Nintendo is their newly announced mobile application, Miitomo. Using Miitomo, you'll be able to chat with friends using your Mii.

If you're shy about talking to your Miiverse friends, Miitomo can help!
Instead of the users proactively sending their own messages,Miitomo has a unique characteristic that can be called "friendly communication starters" as your Mii will automatically dispatch the answers you gave to certain questions to your friends.

These "friendly communication starters" have an advantage that even the people who are less willing to send messages can easily participate. Another unique characteristic of Miitomo is that you may be able to find out unknown aspects about your friends or unexpected commonalities you share with your friend because Miitomo may pick up the topics that you usually do not discuss but would be willing to answer if asked.

What we would like to realize is, through such communication, you will be able to deepen friendly relationships and have more people with whom you can play games.

Both Miitomo and Nintendo Account are launching in March of 2016.