A rare photo of Hachiko, the Japanese Akita dog know as the "World's Most Loyal Dog," has emerged 80 years after his death.
The story of Hachiko and his owner Uneo dates back to 1920's Tokyo, where it is said Hachiko would wait every day at the train station for Uneo to arrive back home from work.
This happened every day, until 1925 when Uneo unexpectedly died while at work.
Hachiko couldn't understand that his owner had died, so he stood watch at the train station for 10 years until his death in 1935.
Most photos of Hachiko (like the one above) only show him standing alone, but the new photo shows his surroundings.
The photo shows the dog blending in naturally at the station, and is totally different from other memorial and closeup photos.

When Hachiko is pictured alone, the environment around the dog is unclear. Almost all shots of the dog with people were taken as memorial photos.

The photo found recently was taken around 1934 by the late Isamu Yamamoto, a former bank employee who lived in the Sarugakucho district in Shibuya Ward, Tokyo. That year, the first statue of the dog was erected in front of the station and Hachiko attracted public attention as a faithful dog.
Hachiko is a true icon, receiving tributes and statues across Japan.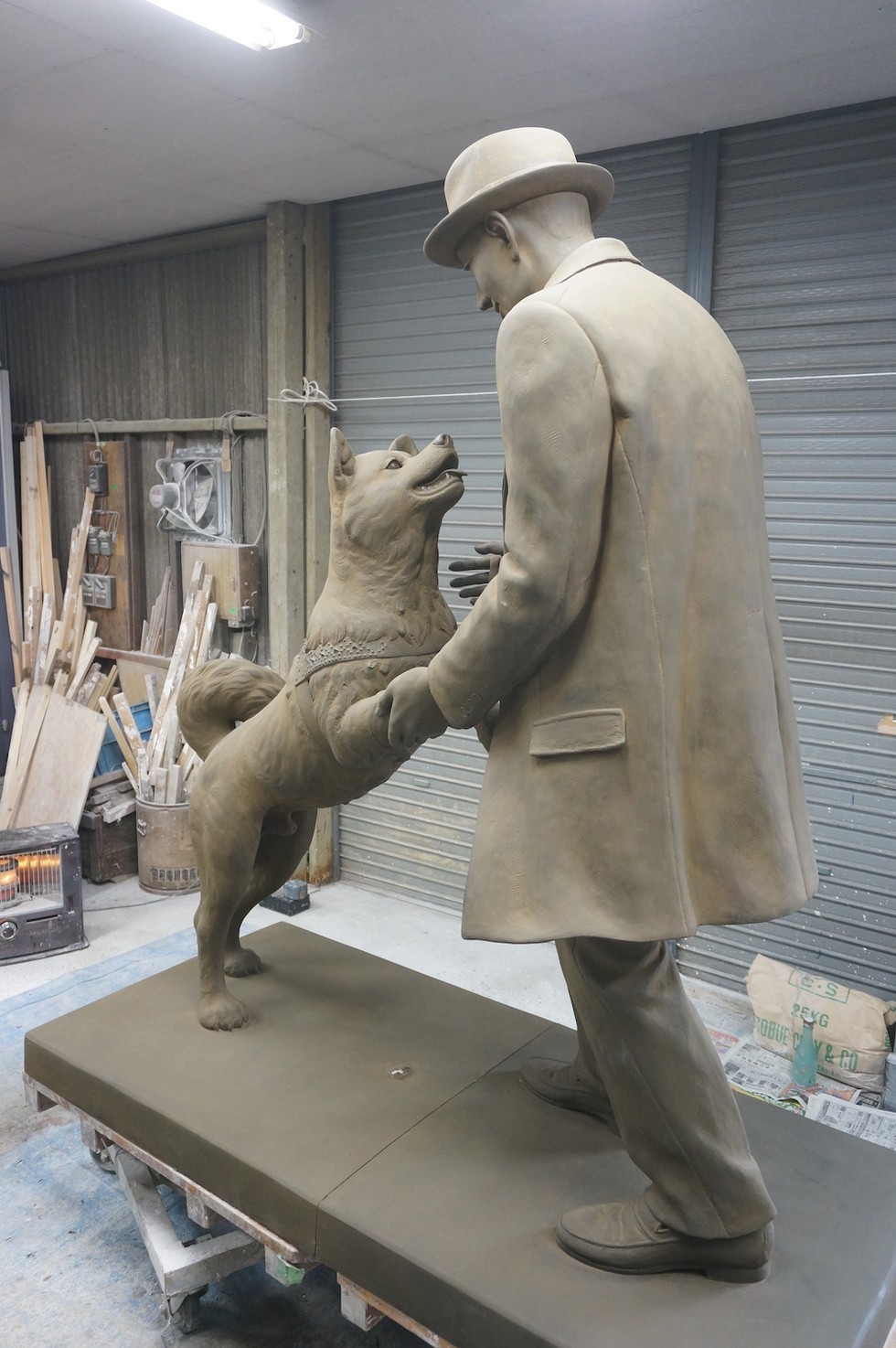 Good boy, Hachiko. Good boy.