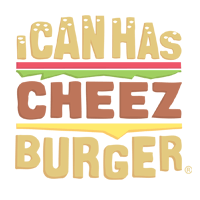 I Can Has Cheezburger?
Dog Stays by His Trapped Friend's Side for Two Days Until She Can Be Rescued
The unfortunate pooch in the image got her paw stuck in a fence when she tried to jump it. Her loyal friend Zeus stayed by her side for two days. He did his best to make sure she was found. Karen Hirsch of LifeLine Animal Project told Mashable, "Zeus barked nonstop for help until someone finally found out about them and called us."




The two dogs are happily recovering from the incident and looking for a good home.