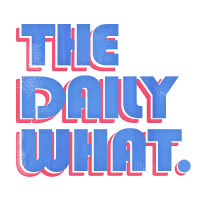 The Daily What
Transformation of The Day: The Voice of Arnold From 'Hey Arnold!' is Now This Bearded God of a Man
There is some serious thirst for Arnold, and it isn't coming all from Helga Pataki this time.
Lane Toran voiced the main character Arnold on Nickelodeon classic Hey Arnold during the first season. Now, he's a model and actor living in Los Angeles.
And the Internet has discovered he's a very, very good looking bearded man.
Here's Toran doing his thang on the very first episode of Hey Arnold!, which debuted on October 7, 1996.
And here's what he looks like now...
Move it, Football Head! Right into our hearts.