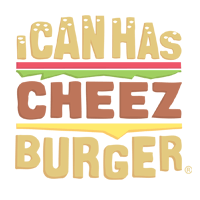 I Can Has Cheezburger?
Blacky is Proof That Cats Really Do Have Nine Lives
And he should know! Blacky's used at least two or three of his lives so far. At 10 years old, he's lost an eye, got hit by a car, and can no longer use his back legs, but he's still kickin'! This little guy is a total fighter. We're rooting for you, Blacky!