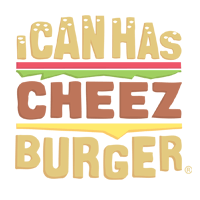 I Can Has Cheezburger?
Rare Pink Hippo Seen in Kenya
This pink hippo's straight up the missing character off 'Madagascar 3: Europe's Most Wanted.' Who would voice that beaut that's highly susceptible to sunburns, and at a disadvantage in the great big bad old predator-filled wild though?
Caters News Agency reports that this brilliant fairytale creature was spotted washing down in Kenya's Masai Mara National Reserve by a couple french tourists.