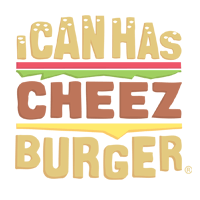 I Can Has Cheezburger?
The largest ever transport of Rhinos from Europe to Africa is happening today, June 23rd, 2019! In which five rhinos from European zoos are to be transported and released into the Akagera National Park, Rwanda.
This is huge as the Eastern Black rhinos belong to a critically endangered subspecies.
Veronica Varekova, an avid advocate of wildlife conservation, says, "I have witnessed increasing pressure put on the rhino population in Africa over the past 8 years, due to poaching and habitat loss, so when I was presented with the idea of European zoos donating Black rhinos to Akagera National Park, I was thrilled. In my view The Republic of Rwanda is one of the safest countries on the continent today, a country I have visited often in the last 10 years. I knew right away I would be dedicated to this project from the beginning to the end."
Story via African Parks
1

The five rhinos being transported, Jasiri, Jasmina and Manny were born in Dvur Kralove in the Czech Republic

Three females and two males, aged between two and nine, are part of the European Association of Zoos and Aquaria (EAZA) program. As of now, there are fewer than 5,000 wild black rhinos and only 1,000 Eastern Black Rhinos. Due to poaching, their future was severely threatened. These five rhinos being reintroduced into the wild will help repopulate the beautiful Eastern Black Rhino within a secure landscape.

---

2

Will the rhinos be safe at Akagera National Park?

Clare Akamanzi, CEO of Rwanda Development Board, told The East African, "Today, poaching is almost non-existent in our four national parks, and we are confident that these rhinos will thrive in their natural habitat. They are a positive addition to Akagera, a park where tourists can now visit to see the African Big Five."

---

3

Months of preparation for the big move

Experienced zookeepers from the Safari Park Dvur Králové as well as veterinarian Dr. Pete Morkel, have informed that all five of the Eastern Black Rhinos has undergone months of preparation to minimize the stress of the move to help ensure the journey be as smooth and safe as possible.

During the journey, the rhinos will be inside custom-made crates and fed and watered on a regular basis. Both Králové and veterinarian Dr Morkel will be accompanying the rhinos throughout the entire journey,




---

"We have been preparing for this moment for years and are excited to build on our efforts to revitalize the Park with the RDB and the successful introduction of the first round of rhinos in 2017," said Jes Gruner, Park Manager of Akagera National Park. "This transport of five rhinos from Europe is historic and symbolic, and shows what is possible when dedicated partners collaborate to help protect and restore a truly endangered species."