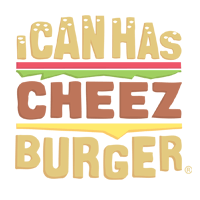 I Can Has Cheezburger?
Once a week, we will be featuring an extraordinary animal account on Instagram! Their story, the adorable pictures, and pawesome videos! The spotlight this week goes to a gorgeous mixed breed from Norway that goes by the name Primus! Primus is a gorgeous cat with a unique bushy tail who loves to go on adventures all day long! And who can blame him when you see the landscape where he lives! His owner told worried commenters, "[Primus] has the test-winning GPS tracker from @tail_it attached to his collar at all times" so not to worry about him venturing out on his own. Sounds like Primus is living his best life!
If you'd like your pet to be featured, reach out to us with some insight as to who you are and the story of your beloved pet!
1

"When it's time for Primus and his tail to go to bed"

---

---

3

"Look Primus. Everything the light touches is our kingdom"

---

4

Primus as a kitten! Too cute!

---

---

6

"If you ever wondered what you'd find at the end of the rainbow, it's this little weirdo"

---

7

"When Primus was a kitten, he was also a thief"

---

---

9

"Life is better at the beach"

---