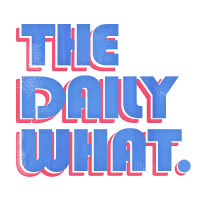 The Daily What
This Tall Bearded Man Apparently Looked Enough Like His Girlfriend to Get Through Passport Security After Accidentally Taking Her ID
Josh Reed, a very tall, bearded man with light colored hair made it to Germany through a London airport with a passport that belonged to his much shorter, brown haired girlfriend.

He told The Sun, "I thought it was my passport, the lady checked it with my boarding pass. It wasn't until we landed that I spotted it."

Even if they looked exactly alike, Reed said he and his girlfriend have different last names which is something that should be easy to spot on his ticket.

Reed's girlfriend ended up sending his passport to him so he could return. As for the airport, they have promised to step it up on security checks.