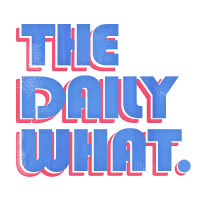 The Daily What
A Construction Worker Put a Mexican Flag on Top of Trump Tower in Vancouver
A man working construction on Trump Tower Vancouver put a Mexican flag at the top of the building to highlight the work that Mexican immigrants do, even for people like Trump. Along with the picture, he added this explanation on the Facebook post (we've only quoted part of the post):
WHY DID I PUT A MEXICAN FLAG ON THE ROOF TOP OF TRUMP TOWER VANCOUVER, ??????

Because from the concrete pouring, finishing, drywall, taping, wood forming and general labour, Mexicans were there, building it,doing good work, the comments Trump has made about us, did not stop us from doing the high quality work we have always done, in our home country or when we migrate to the US/Canada,MR Trump, we did our best work, your tower here in Vancouver is premium quality, and we

were a crucial part of it, not just Mexicans but immigrants as a whole, like your ancestors were, you are not native american, the insults you have said about us, have not changed our work ethics.