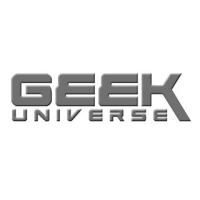 Geek Universe
Man Who Played Admiral Ackbar Passes Away
Erik Bauersfeld, the talented actor who supplied the iconic voice for the renowned rebel commander Admiral Ackbar in Star Wars - Episode VI: Return of the Jedi and Star Wars - Episode VII: The Force Awakens passed away Monday at 93 years old, due to natural causes.



When asked about his most famous line Bauersfeld disclosed to the San Francisco Chronicle in 2012:

"The fans who write say they'll never forget 'It's a trap!' I don't even remember how I said it. It's not that I don't like it or don't respect it. I just don't have time to be a fan and see it 10 times or 20 times."
Farewell indeed, Admiral, your voice will echo on into eternity.